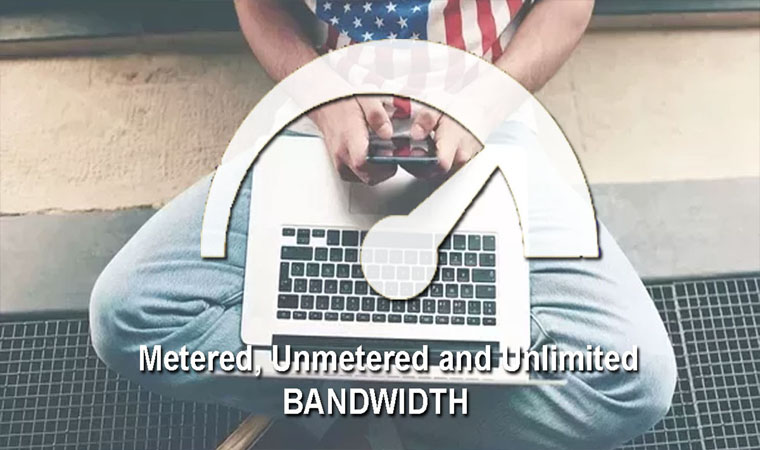 When you plan to host a website, you browse through different hosting choices and individual plans. From Shared Hosting to self-managed Dedicated or VPS Hosting, the choices are many. Considering that you have successfully passed the first step and picked a hosting type for your business, the next debate starts when you need to choose a package for the same.
Even with a basic kind of Web Hosting, say Shared Server Hosting, every host would offer multiple plans that differ in terms of space, disk access, and bandwidth. While others might be a known term, bandwidth often creates confusion – whether you should opt for a metered bandwidth plan, an unmetered or an unlimited plan.
Before that, what exactly is bandwidth? In simple terms, bandwidth is the amount allocated for transferring of data. Suppose that you have purchased a plan that offers a bandwidth of 60mbps. This implies that your server can send 60 megabytes of data every second.
Coming back to our discussion, when you would first hear the terms, all of them would sound Greek and Latin, in case you are not the techy sort of person. Even if you don't understand, you are bound to make a choice. To help you with this, we have created this article about to drive a wedge between the three and outline the differences.
Metered Bandwidth
To start, metered bandwidth is the simplest to explain. Not to mention the fact that with metered bandwidth the data usage of the website is tracked for each month and based on the consumption, the user is charged. This might be beneficial when the website doesn't grab much traffic every month. So instead of paying a predetermined amount, why not go in the pay-as-you-use model. But for websites that witness huge traffic, paying for the data usage would be an expensive affair.
This is the reason why entrepreneurs and business websites avoid buying hosting plans that offer metered bandwidth.
Unmetered Bandwidth
Unlike metered bandwidth, unmetered bandwidth is one where the host doesn't track the data usage of the website; instead, they offer a certain amount of bandwidth. Regardless of the traffic, it is the speed that is limited, whereas the bandwidth can be used without any restriction.
Now, the segregation between the unmetered and the metered bandwidth is pretty easy. In metered bandwidth, the amount of data used is tracked by the host and then charged for the same. And in unmetered, the website owner is given a bandwidth at a flat rate with no restrictions imposed on usage of the bandwidth.
Unlimited Bandwidth
The last is unlimited bandwidth. Now the term might create an impression that you are given an unlimited amount of bandwidth. Practically, this isn't possible, and the only reason hosting companies offer such service is to lure users, probably a marketing strategy. As known, bandwidth is the measure of speed, and limitless speed is a wrong concept. There always be an upper limit. Most of the time, plans that …
Read More