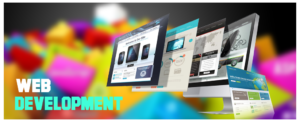 What's the average price of website design and development?
This is one of the most frequently asked and understandable query in the e-commerce industry.
Frankly, there is no single answer to this query and it all depends on your needs and requirements.
One can't simply generalize the equation here, without taking into considerations multiple aspects of website design and development.
Still not convinced ?
Well, to simply put it all together, "the higher the budget more functionalities you get".
Many start-ups look for budget development and design costs, which is understandable keeping the tight budgeting in view. However, what they are getting isn't a customized design with functionalities rather a simple template design tweaked to meet specific business needs.
Alternatively, if you are really interested in getting a highly customizable design with loads of functionalities and pages, you need to increase your budget significantly.
Here we are going to discuss few aspects that can determine the cost of website design and development :
Customization features :
To put it simply, "you get what you pay for". If you want a website built from scratch (pixel by pixel) you'll need a hefty budget to compensate efforts of developers and designers. Alternatively, if you think a template "design" can suffice your requirement, you can save a lot more on cost. In simple words, getting a website designed from scratch is more like getting a custom home design sketch prepared by a professional architect, whereas, template designs are more like copying the home plan from some random book or website.
Website size :
Apart from customization, a number of pages are another significant contributor to the final cost of a website. Again, the more the number of pages/images you want to insert the higher the price you'll need to pay. A basic website comes with 5 to 10 pages.
Functionality :
E-commerce websites cost significantly higher than static sites. The more functionalities you want to synchronize with the site the higher price you'll be paying. Functionalities for e-commerce website include transaction gateway, email marketing, subscription, image galleries etc. There are tons of functionalities you can choose from, depending upon your requirement and budgetary limits.
Service Bundles :
Many web design and development companies offer bundled services including search engine optimization, content writing, logo designing etc. These are important services for any e-commerce business and the cost goes up if you decide to go with them.
Consultation Level
Professional web design and development companies offer detailed customer consultation services to customers. This includes user's persona, keyword research, competitor research, testing and usability research etc. These services come at a higher price.
Country of origin :
This is one important factor that can significantly increase or lower the final cost of a website. Web design company based in New Zealand, Australia, USA, Canada or European countries comes at a higher price than companies based in Asian, Middle Eastern or African country.
A lot of start-ups decide to outsource the work over freelance businesses located in …
Read more